Top Company Culture by Entrepreneur Magazine!
You guys know how CBH homes feels about company culture, right? We LOVE it, we have it, and we thrive because of it, which is why we're over the moon to announce CBH Homes is named Top Company Culture by Entrepreneur Magazine!
CBH Homes awarded
Entrepreneur Magazine's TOP COMPANY CULTURES
BEST COMPANY for 2018!
The crew is dancing…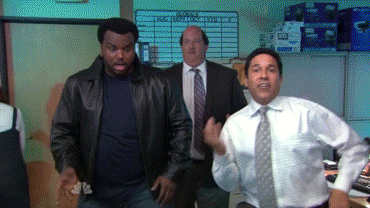 LITERALLY!!

We are over the moon. Blessed. Beyond grateful for this opportunity and award. We firmly believe that our crew is one of the best and they are the heart, culture, rocket fuel of CBH.
Let's get down to the details.
We're labeled as a medium company and out of the 50 that won the top company culture award, we ranked 4th! Yes, CBH Homes is 4th in the nation for Top Company Culture. That's huge! Plus, there are only 2 companies representing Idaho! Congrats to our peeps Verified First!
Entrepreneur magazine measured companies focusing on 24 factors across seven areas: alignment, effectiveness, connection, management, engagement, leadership and basics, including pay, benefits and training. They said a solid company culture helps a business achieve its goals, drive its mission, motivates its workstaff and fosters an engaging work environment. In order to be successful and see great results today, it's vital for companies to go above and beyond to instill a stellar company culture.
Here's a quote from one of the CBHers surveys:
"Most positive, uplifting, and understanding work environment. Room for growth."
Another one of our favorite responses:
"If I were to win the lottery, I would still work at CBH Homes… without question!"
Yes, we love our crew that much. We love CBH Homes that much. We thank all who helped us get here.
It was a must to surprise the crew and just say thank you.
We love CBH, the people who work here, and all who help us make it possible.
Join the team, and see why CBH Homes has the Top Company Culture.