CBH Festival of Homes Begins | CBH Homes
NOV 

1ST
Come Check out CBH's Festival of Ho Ho Home's! Think Christmas lights, pictures with Santa, pet a REAL Reindeer, fresh baked goods, cider, and NEW CBH homes! Wrap it all up with a bow and we have our Third Annual Festival of Homes!
WHAT IS THE CBH FESTIVAL OF HOMES?
Come deck the halls this holiday season and tour six NEW furnished model homes throughout the Treasure Valley. Beginning Friday, November 1st for SIX weekends (that's four more weeks than last year), step inside and away from the cold. Oh and get your pictures with Santa done without even having to go to the mall! Keep scrolling to find all of Santa's details!
GET IN ON THESE GIVE-A-WAYS!
We're not done yet… The Holidays are a time for giving! We want to give you the opportunity to win…
Enter-to-win one of the six fully decorated holiday trees from the CBH Festival of Homes | Don't stress about a tree this year!
Enter-to-win a $500 gift card to The Village At Meridian | Last minute shopping? We've got you covered!
Winners will be announced December 17th!
The fun doesn't stop there! Check out our favorite homes and get a picture with Santa Claus at the same time.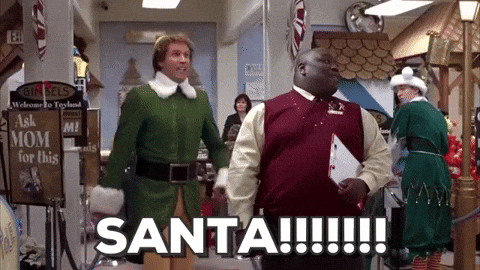 Yes, The REAL Santa's coming and ready for pictures with you and your kids. Find Kris Kringle at each of the locations throughout the six weekends. Here's the home tour and Santa's schedule:
The Northern in Memory Ranch

6932 Donaway Ave
Kuna, ID 83642
Visit Santa:
Sunday, December 2nd – 12pm to 2pm
The Hermosa 1841 in Cedarfield 
2631 E Blackstone Dr.
Eagle, ID 83616
Visit Santa
Saturday, November 10th – 12pm -2pm (Reindeer will be there!!!) & Saturday, December 8th 12pm-2pm
The Newport 2017 in Irvine
6160 N Seawind Pl.
Meridian, ID 83646
Visit Santa:
Sunday, November 4th 12pm-2pm
The Kincaid 1600 in Brookdale
6503 E Fairmount St.
Nampa, ID 83687
Visit Santa:
The Coral 1699 in Peregrine Estates
12895 Lignite Dr.
Nampa, ID 83686
Visit Santa:
Sunday, November 11th – 12pm to 2pm
*Some restrictions apply. See a CBH Sales Specialist for complete details. To qualify for the CBH Homes Festival of Homes Promo contract dates must be dated between 11-2-2018 and 12-16-2018. For started or finished available spec homes only, Buyer to receive $10,000 for homes priced at or above $300,000, $7,000 for homes priced between $299,999 to $250,000, or $5,000 for homes priced at or below $249,999. Promo amount to be applied toward Buyers' closing costs or upgrades in the CBH Design Studio and excludes landscaping and/or fencing. Broker cooperation invited. *Marketed by CBH Sales & Marketing, Inc. RCE-923.